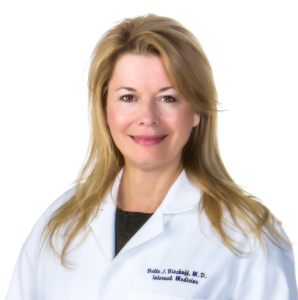 At Your Best Life nutritional therapy and laboratory/diagnostic testing are integral components of your treatment plan. Test results are used to uncover underlying biochemical imbalances and help shed light on possible root causes of your medical condition. Nutritional supplements are often recommended and we will help you select and find the highest quality products.
Dr Bischoff offers an intensive evaluation based on systems functional medicine approach. Coupled with her lens as an internist, integrative physician and dietitian she works to bring you state of the art recommendations from each discipline and uses every toolbox possible to help you create the most optimal healing environment for your body.
Expect to spend 2-3 hours at the office for your initial visit, including check-out time. You will spend 60-120 minutes face-to face time with Dr. Bischoff. The consult fee includes time spent before your visit for Dr. Bischoff to review any past lab work and all paperwork and intake forms. You will need at least one follow-up usually lasting 30-60 minutes depending on complexity and time to review lab work.
Out of Network:
We do not accept insurance but do provide you with the proper codes to submit to your insurance company to apply against your deductibles. Our medical services do qualify for your HSA (Health Savings Account) and we provide detailed billing for those services to submit for your HSA. We also recommend consulting with a health insurance specialist to make sure you are properly insured.
Fees:
Your Best Life operates as a self-pay clinic. Payment is expected at time of service. If you have any questions, please talk to office staff prior to your appointment.
Functional Medicine consultation services may or may not be covered by your insurance plan. Please check with your insurance prior to your visit. Our office does not bill your insurance directly but we will give you a receipt for services, which you may submit for reimbursement. We are not a participating provider in Medicaid or Medicare.