DOES IT MATTER WHAT SUPPLEMENTS YOU BUY?
Recently the New York State  Attorney generals' office analyzed supplement products  at four of the largest  nation wide franchised superstores. This analysis showed that four out of five products did not contain any of the herbs listed on the labels. Many pills had cheap fillers such as powdered rice and house plants. They then accused four major retailers of selling fraudulent and potentially dangerous herbal supplements- demanding that they take them off the shelves. They were issued a "cease and desist letter" – demanding that they explain what procedures they use to verify the ingredients of their supplements.
Quality and Purity are extremely important, especially if these are products that you are putting in your body every day. Dr Bischoff carefully scrutinizes supplements and only chooses  products that have the highest quality standards. Many companies we recommend go above and beyond FDA requirements.
The clinicians at Your Best Life are very aware of the need to make every household dollar count. To offset this cost, most supplements recommended are priced at a significant discount for the patient – to enable them to purchase the most for their money.
Your Best Life
Supplement Links
---
Cytoplan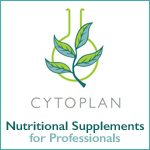 Buy Cytoplan Products Here
---
Xymogen
Buy Xymogen Personalogix Products Here
Obtain access codes essential for ordering designated products from clinician at YBL